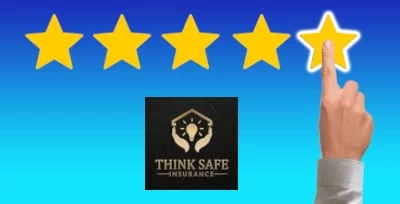 We would love it if you'd take a minute to leave a review on your favorite review site. It's our goal to provide expert insurance advice and superior service to all of our clients. Online reviews help us to continue providing great service and helps potential buyers make confident decisions when they consider their insurance options. Simply click one of the links below and you can leave a quick, easy review about your experience.
In the rare event that you can't give an honest, high rating, I would appreciate the opportunity to address your concerns directly. Call 813-425-1626 and ask for Greg, and I would be happy to discuss your situation.
We appreciate your time, and we look forward to working with you!
Sincerely,
Greg Martin & the Think Safe Insurance Team