I hear many people ask, "My car is getting older. Do I still need full coverage? When should I remove comprehensive and collision from my vehicle?" In years past, people used to recommend removing these coverages when a vehicle was 7 years or 10 years old. However, vehicles cost a lot more these days, and they hold their value longer.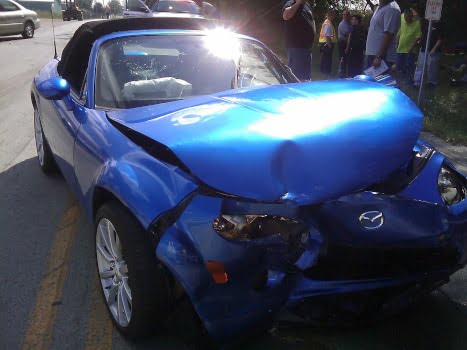 Because of this, there really isn't a set answer for when you should remove full coverage from your vehicle. Instead, there are a few things to consider.
How much is your car worth? This is the first thing to determine when trying to see if you should remove full coverage. The most you will ever get in a claim is how much your vehicle is worth, minus your deductible. For example, let's say you have a vehicle that's worth $7000 and you have a $500 deductible. Then the most you would get in a claim is $6500. Kelly Blue Book private party value is a good guideline to go by, but a claims adjuster will use a lot of different tools to determine the value if you ever have a claim.
How much are you paying for the coverage? I will take a second to mention here that you are really talking about 2 different coverages- comprehensive and collision. You can remove just collision if you want, and that is the more expensive coverage in most cases. Let's say for this example that you are paying $400 per year for collision.
Is it worth paying the annual premium for the amount of coverage that you are getting? There is no right or wrong answer here. Some people would rather pay a little more per month and know that if something happens, they have coverage. Other's would rather save money per month and take their chances that nothing will happen. I want you to be informed of your options, and you can make the best decision for you and your family.
Related: What is the Difference Between Comprehensive and Collision?
So those are a few things to consider when you are thinking of removing full coverage or collision coverage from your vehicle. If you have any questions related to your specific policy, give us a call today! Our experts at Think Safe Insurance would love to help you review your situation! 813-425-1626