Are you a licensed insurance agent with a passion for sales and a desire to take your Florida insurance sales careers to new heights? Look no further! Welcome to the world of Florida Insurance Sales Careers, where your passion for sales, drive for success, and insurance expertise converge to open doors to unlimited growth and earning potential. If you're seeking a commission-only sales position that rewards your hard work, provides flexibility, and offers unmatched opportunities, read on to discover how you can become an integral part of our dynamic team at Think Safe Insurance.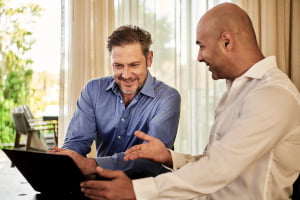 Unleash Your Potential with Commission-Only Sales
As an experienced insurance agent with a valid Florida 2-20 Property and Casualty General Lines Agent License or a 20-44 Personal Lines Agent License, you've already proven your dedication to the insurance industry. Now, it's time to unlock your full potential and embrace a commission-only sales position that matches your ambition and drive.
Benefits of Joining Our Team
Lucrative Earning Potential: Say goodbye to fixed salaries and caps on your earnings. In a commission-only sales role, your hard work and sales expertise directly translate to higher earnings. The more you sell, the more you earn. It's that simple! At Think Safe Insurance, we believe in rewarding your dedication and providing you with amazing financial incentives, so in the end we both succeed.
Flexibility and Autonomy: Tired of rigid schedules and limited freedom? As a commission-based agent, you'll enjoy the freedom to set your own hours and work at your pace. Whether you prefer working from home, at our office, or while on the go, our sales model empowers you to be in control of your time and location.
Unlimited Growth Opportunities: Our commitment to nurturing talent means that there is no ceiling on your growth within our organization. As our team flourishes, you'll have access to promotions, leadership roles, and enhanced compensation, recognizing your exceptional performance and dedication.
Diverse Product Portfolio: As a licensed agent at Think Safe Insurance, you'll have the chance to showcase your expertise by offering a diverse range of property and casualty insurance products. From homeowners insurance to auto insurance and commercial / small business coverage, our extensive product portfolio ensures ample opportunities to cater to a broad clientele.
Supportive Team Environment: Join a dynamic team of like-minded professionals who are passionately committed to success. At Think Safe Insurance, we foster a supportive and collaborative work culture where your success is celebrated, and you are equipped with the resources needed to excel.
What We Look For
To thrive in our commission-only sales position, we seek candidates who embody the following qualities:
Unwavering Integrity: At Think Safe Insurance, we place the utmost importance on integrity. As a licensed insurance agent, maintaining unwavering integrity is not just a value we uphold; it's a fundamental requirement for success. Clients entrust us with protecting their most valuable assets, and they rely on our expertise and honesty to guide them through important insurance decisions. We expect our sales agents to adhere to the highest ethical standards, ensuring transparency, honesty, and fairness in all interactions. Your commitment to integrity will not only earn the trust of our valued clients but will also solidify your position as a respected and reliable insurance professional in Florida's competitive market.
Valid License: Possess a Florida 2-20 Property and Casualty General Lines Agent License or 20-44 Personal Lines Agent License.
Proven Sales Experience: We value a track record of success in sales, particularly in the insurance industry. Your prior achievements showcase your ability to excel in a dynamic sales environment.
Self-Motivated and Goal-Oriented: At Think Safe Insurance, we admire individuals who are self-starters, set ambitious goals, and strive to exceed them.
Excellent Communication Skills: Strong communication and interpersonal skills are essential to connect with clients, comprehend their insurance needs, and offer tailored solutions.
Customer-Centric Approach: Our unwavering dedication to providing outstanding customer service and building long-lasting relationships with clients is integral to our shared success.
Join Our Florida Insurance Sales Careers Team Today!
If you're ready to embrace a commission-only sales position that offers independence, financial rewards, and endless opportunities for growth, we want to hear from you! Join our team of passionate insurance professionals and embark on a rewarding journey in the insurance industry with Think Safe Insurance.
To take the next step, submit your resume and cover letter detailing your sales accomplishments to info@ThinkSafeInsurance.com Our hiring team is eager to connect with you and discuss how you can become a valuable asset to our commission-based sales force.
Don't miss this chance to take charge of your career and reap the rewards of your hard work. Join us and experience the thrill of unlimited potential in the world of commission-only insurance sales!