Umbrella insurance is a great insurance policy. Unfortunately, many people are unfamiliar with it. It provides additional liability coverage above your auto insurance and home insurance. Also, if you have rental properties, boats, RVs, etc., an umbrella insurance policy will provide additional coverage. You may also hear this called a Personal Liability Policy (PLP) or Personal Catastrophe Policy.
Related: Business Umbrella Insurance
Why is Liability Coverage So Important?
Unfortunately, we live in a litigious society. Liability coverage provides protection for you and your family if someone tries to sue you. In addition to the actual coverage, liability coverage covers the cost of defense. You know lawyers are expensive. So, having sufficient liability coverage can be very valuable if you ever have a claim.
I Already Have Liability on my Auto and Homeowners Policies. Why Get Umbrella Insurance?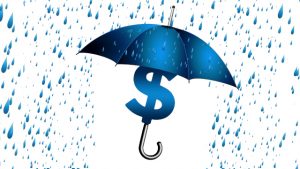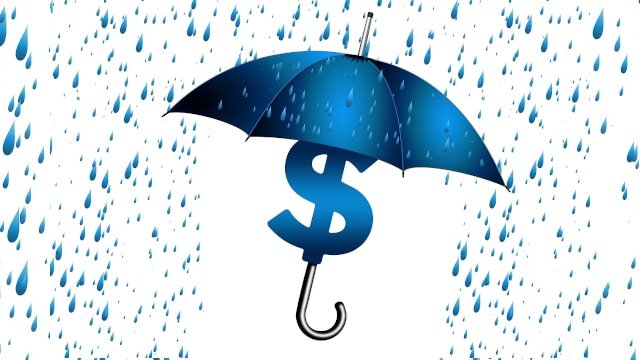 Your auto and homeowners liability is very important. They will cover you for most everyday claims. However, what if you have a serious claim that goes over the coverage on those policies?
A personal umbrella policy (PUP) gives you added protection. Look at the picture above. Next imagine all your other policies under the umbrella. You can pay for the one premium for the umbrella insurance. Then, it provides protection for all of your things under the umbrella. This is why umbrella insurance can be a good option for many people, especially if you have a lot of assets.
Related: Personal Umbrella Insurance info from PropertyCasualty360
How Much Does an Umbrella Policy Cost?
Umbrella policies are usually pretty affordable. The price does depend on how many vehicles, properties, etc. that you need the policy to insure. The limit that you choose will also affect the cost of the policy. However, people are usually surprised at how little a $1 million policy actually costs. The biggest cost often comes from having to adjust your underlying policy limits.
What Do I Need for a Personal Umbrella Policy?
To be eligible for a PUP or PLP policy, you need to have certain limits on your underlying insurance policies. The most common requirements is for your auto insurance to have $250,000 per person / $500,000 per accident for bodily injury liability and $50,000 in property damage liability. Usually you need $300,000 liability for your properties, but there are some companies that allow $100,000. Overall these limits may vary by carrier, but you want to make sure that your underlying policies have the required amount of coverage for your umbrella policy.
We Are Here for Your Umbrella Insurance Needs
Think Safe Insurance is here to help you with your liability needs. Our insurance experts will help you determine if an umbrella policy would be good for your situation. We are always happy to help with any questions that you may have.
Call us today for more info or to get a quote! 813-425-1626 or request a quote online.