Homeowners Insurance (HO-3)
Homeowners insurance is critically important here in Florida. It can be tough to find the right coverage, though. Many companies have strict criteria for the types of homes that they will insure. And that's if they are insuring homes in Florida at all!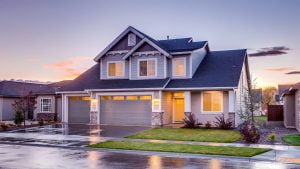 Think Safe Insurance has partnered with many insurance companies that are writing homeowners policies in Florida. Our insurance experts will get the details of your home. Then, we will match them with the best carrier for your home.
Our Homeowners Insurance Carriers
We have partnered with many homeowners insurance companies to provide the best value for you. These include national and Florida home insurance companies. We work with:
Do You Already Have a Homeowners Policy?
If you are shopping for a different policy, our experts will be happy to review your current policy. We will review your coverages, discounts, deductibles, and any additional coverages on your policy. We can discuss any changes that you may want to make. Then, we will provide a quote with our carriers to make sure that you are getting the best value for the insurance money.
What Do Each of These Home Insurance Coverages Mean?
This is a good question, and one that our insurance experts at Think Safe Insurance would be happy to discuss with you. For a quick guide, check out: Homeowners Coverages
Conclusion
Don't chase around Florida home insurance on your own. Let the experts at Think Safe Insurance work with you to secure the right coverage at the best value.
Contact us today at 813-425-1626 or start a quote online.