When you are paying through escrow, your homeowners insurance is included in your monthly mortgage payment. You usually pay a year of insurance up front or at your closing. Then, your mortgage company collects insurance each month throughout your policy term. When the policy renews, they pay your premium in full with the amount they collected throughout the prior year. If you have your insurance escrowed, you will usually be escrowing your taxes, too. You Should Still Pay Attention to Your Policy Premium When Your Policy Renews!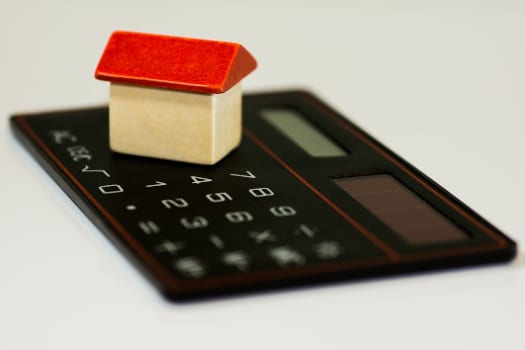 There are three main reasons to pay attention to your policy rates.
First, you are still paying for the premiums. Although your mortgage company sends in your payment, you are paying the premium over the course of the year.
Second, we want to make sure that you are getting the best value on your insurance. If there are any questions or changes, the sooner we catch it the better. By working with multiple companies, we can always compare your rates with other carriers if needed.
Lastly, but maybe most importantly, impacts on your policy will be magnified in your escrow, especially the longer you wait. Your mortgage company often reviews your escrow once a year. Let's say your policy renews in April, and your mortgage reviews your payment in December. You will be 8 months behind already by the time they catch the change.
For the magnification part, that's a little harder to understand. If you prefer not to mess with that, you can always call an expert on our team. We will be happy to help go over these things for you. However, here is a quick example.
Escrow Example
Let's say that you are buying a house on Jan 1 (just to make it easy). Let's also imagine your premium for the first year is $1,200. Usually, you will pay this premium at your closing. Now, your mortgage will collect $100 per month in your mortgage payment ($1200 ÷ 12 = $100). So far so good.
Now, when your policy renews, you have $1200 in your escrow for insurance. If your renewal for the 2nd year is $1200, then everything is great. What happens if the premium changes though? Just to make the numbers easy, let's see what happens if the premium increases to $1320.
So your mortgage company pays $1320, but you only had $1200. So you are -$120 in escrow. They will have to make up $10/mo to make up for the shortage on the prior year. But that's not all! Here is where the magnification comes in. Your premium also isn't $100/mo for the next year. The monthly amount is $110/mo (1320 ÷ 12 = $110). So your new insurance escrow is $120/mo ($110 premium + $10 shortage).
Now, what if they don't catch this until December? You won't have 12 months to make up for it, so it may have an even bigger impact on your monthly payment. This same type of scenario happens if your property taxes increase, too.
Conclusion
So again, why is this important? We know that mortgage payments are one of the most important bills that you pay. When you are on escrow, it's easy to ignore your insurance and tax bills, since you aren't paying them directly. We don't want you to get an unexpected bill that puts stress on your household. Just make sure to take a look at these notices when you get them, so any questions can be addressed quickly and accurately.
If you need to review your policy, our team of experts at Think Safe Insurance will be glad to help you. Give us a call, and we can make sure you have the appropriate coverage, you are getting the best value, and we do work with mortgage companies if you are set up for escrow. You can reach us at 813-425-1626 or request a quote online.
Also, we work with a network of professionals in the area. If you are looking to purchase or refinance your home, we recommend reaching out to Gabriella with the McColeman Team at 813-928-8555. She has some great programs, and she has a lot of connections if there is a better program available elsewhere.