Most Florida policies exclude sinkhole coverage, but it may be added back to the policy for additional premium. Homeowners insurance in Florida can be a complex and confusing topic, especially when it comes to the coverage of sinkholes and catastrophic ground collapse. In this article, we will discuss the coverage options available for sinkholes and catastrophic ground collapse in Florida, including what is covered, what is not covered, and what you should do to protect your home and assets.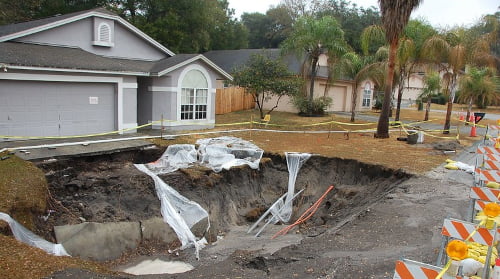 Florida Sinkhole Coverage Background
Sinkholes are a common occurrence in Florida due to the state's geological composition, and they can cause significant damage to homes and other structures. In fact, Florida is one of the few states in the U.S. that offers sinkhole coverage and even has something called catastrophic ground collapse coverage.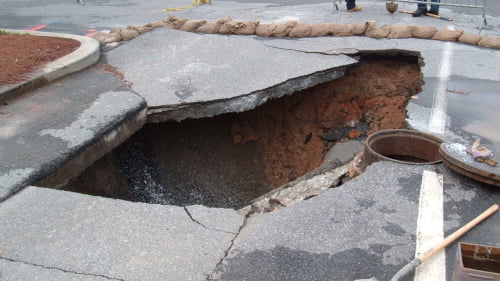 Years ago, most policies covered sinkholes as a covered peril. However, companies started encouraging people to file sinkhole claims for any type of cracking or settlement as a sinkhole. Many of these claims were frivolous or fraudulent, but created expensive testing and expenses for insurance companies to settle.
In 2011, the legislature passed legislation that allowed companies to exclude sinkhole coverage except for catastrophic ground cover collapse (Learn More.) We will look at this coverage in more detail in a minute. For policies that kept their sinkhole coverage, most drastically increased their sinkhole deductibles to where it's common to see a 10% deductible for sinkhole coverage. Then in 2016, the legislature put provisions to allow the insurance companies to offer regular sinkhole coverage that doesn't fall under catastrophic ground cover collapse. This usually has the higher deductible as well.
What is Catastrophic Ground Cover Collapse?
If you have a standard homeowners insurance policy in Florida, it should provide coverage for catastrophic ground cover collapse. This type of coverage provides protection for the sudden and catastrophic collapse of the ground beneath a building. Catastrophic ground collapse coverage is typically included as part of a standard homeowners insurance policy in Florida, but some policies may have limitations or exclusions for this type of coverage.
The four criteria that must be met in order for catastrophic ground collapse coverage to be triggered are:
The abrupt collapse of the ground cover;
A depression in the ground cover clearly visible to the naked eye;
Structural damage to the building including the foundation; and
The insured structure being condemned and ordered to be vacated by the government agency authorized by law to issue such an order for that structure.
Florida Department of Financial Services has a great flyer that talks about this coverage.
This coverage may vary between standard, admitted homeowner's policies and other property policies. If you live in an area that is prone to sinkholes or other types of ground collapses, it's important to review your policy carefully to make sure you understand what is and isn't covered, and to purchase additional coverage if necessary.
Optional Sinkhole Coverage
For carriers that offer sinkhole, there is often a sinkhole inspection that is needed. Inspectors will look at characteristics of the property and send it to the insurance company who will determine if the home is eligible for the optional sinkhole coverage.
Each carrier has different specific procedures for requesting the coverage, but it is common that the coverage has a high deductible if approved. In most cases, the deductible will be 10% of the dwelling limit.
Florida Sinkhole Insurance Conclusion
In conclusion, homeowners insurance in Florida can provide coverage for catastrophic ground collapse and may have optional sinkhole coverage, but not all policies are the same. It's important to review your policy carefully to understand what is covered and what is not, and to purchase additional coverage if necessary.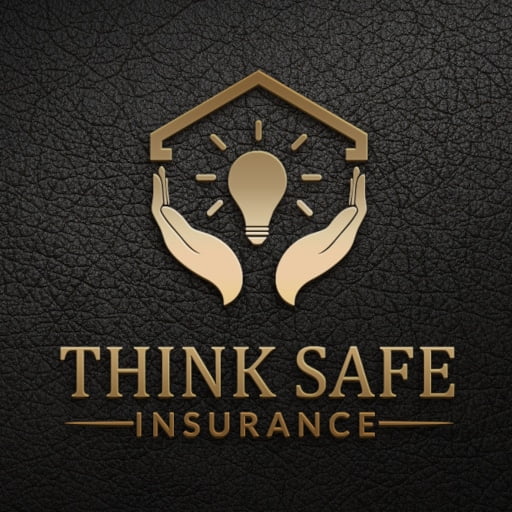 If you have any questions or concerns about your coverage, be sure to speak with your insurance agent or representative. Our team at Think Safe Insurance is always happy to help with any questions or if you need a quote. Feel free to give us a call at 813-425-1626 or request a quote online.