Whenever you talk about increasing insurance rates, you may hear the term Assignment of Benefits (AOB). What does that mean, though? Why would that impact my rates if I haven't had a claim? These are all good questions, so let's take a minute to review what these claims are and how they affect you and those around us.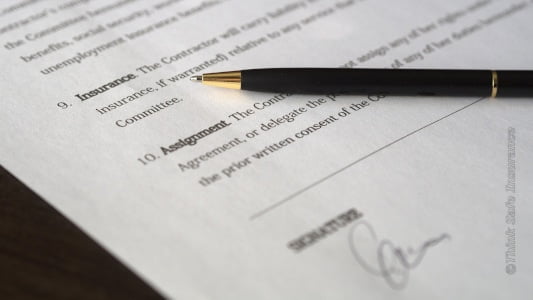 What is an "Assignment of Benefits" (AOB)?
"Assignment of Benefits" transfers your rights as a policyholder to a contractor, auto glass company, medical facility, etc. When done properly, this makes the claims process simple for everyone involved. You get your treatment or repair quickly, and the provider bills the insurance company directly to get paid for their service.
What is the Problem?
The problem with "Assignment of Benefits" claims is that it is an area that is easily abused. Many companies have started requiring an Assignment of Benefits. Then they inflate their costs, which leads to lawsuits between the service provider and the insurance company. The number of lawsuits stemming from AOB claims has risen drastically over the last 5-7 years. The most common areas are the metro areas in Florida: Tampa, Orlando, Miami-Dade, and Duval county to name a few.
This problem originally focused on PIP claims. Years ago, we saw several laws created to try to limit PIP coverage based on fraudulent claims and other abuse like AOB in the system. Now, AOB is common with glass claims and homeowners claims.
Why Does This Impact My Premium? – I Didn't Have a Claim…
With insurance, there are a number of things that impact your premium:
Your Personal Factors: Your claims history, your age, your driving record, where your home is located, what your home is made out of, etc.
Factors in Your Area: How many accidents happen? Are there many storms/hurricanes? How much does medical treatment cost? How much do vehicle repairs/home repairs cost?
All these things will affect how much your policy costs. AOB has a significant impact on legal costs and repair costs. This causes the cost of a claim to be higher overall, and this get factored into everyone's rates. This is because if you do have a claim, it likely will cost more to settle than it would have a few years ago when there were less AOB claims submitted.
Assignment of Benefits Resources:
Conclusion
As you can see Assignment of Benefits is a hot topic for Florida insurance right now. Hopefully you have learned what this is, and why it's important to be alert to these contracts if you have a claim.
At Think Safe Insurance, we are here to help with any insurance questions that you may have. Send us a message, or call our team at 813-425-1626. Whether you need a new quote, or just have some questions – we are here for you. When you think insurance….Think Safe!