Why do I have to pay for someone that doesn't have insurance? Do I need this uninsured motorist coverage? These are some of the questions that we get regarding uninsured motorist coverage. We find a lot of people aren't quite sure what it covers or why it's important. Also, you'd be surprised how many people think they have insurance, but really are driving around with no bodily injury liability coverage! That is scary and can cause big issues if you are in an accident with one of these drivers.
What is Uninsured Motorist Coverage?
Uninsured Motorist covers you and people in your vehicle if you are hit by someone who doesn't have insurance or doesn't have enough. To understand it a little better, let's look at what most of us know about insurance.
If you hit someone and you are at fault, your liability coverage should cover their injuries up to your liability limits. The opposite is also true if they hit you. Their liability coverage should cover you and people in your vehicle.
Now, if they don't have insurance or don't have high enough limits, what happens? You could take them to court, and you may very well win. However, if they don't have money to pay insurance, they probably don't have money to pay your judgment, right?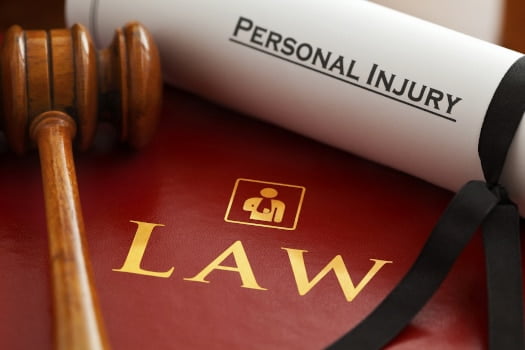 Uninsured Motorist coverage let's you skip going to court and chasing the person around for payment. Instead, you can claim it under your own insurance policy with your own carrier. Your carrier may or may not be able to recover these funds, but it won't be something that you have to worry about.
Related: Uninsured Motorist Facts
Things to Consider
When deciding if you need Uninsured Motorist coverage or what limits you need, think about these things.
Do you have health insurance and does it provide coverage for auto accidents? Your auto insurance has a small amount of Personal Injury Protection coverage here in Florida. After that and any additional medical payments coverage is when Uninsured Motorist would kick in. If you have strong health insurance that covers auto accidents, you may be comfortable with lower liability limits or no coverage at all.
As always, the limit that you need can vary based on the injuries from the accident. We want you to be educated and informed of your options, so you can choose the best limits for you and your family.
Do you have other coverage for lost wages? UM coverage isn't limited to injuries. It covers other things like lost wages if you are unable to work due to a covered uninsured motorist claim. Most health plans don't include this type of coverage.
Do you often have people ride with you? People that ride with you would also be covered under your Uninsured Motorist coverage. Your health insurance won't apply to them, so consider how often people are with you and what limit you want to have available if one of your passengers is injured in this situation.
Conclusion
Uninsured Motorist coverage is unfortunately an important part of insurance options in Florida. Many driver's on the road are driving around with no coverage at all, or very low limits. Make sure to know how your health insurance coverage would apply to an accident, how often you have passengers, and what limit you have on your policy. Don't skimp on you own protection.
If you have questions or need to review you coverage, contact an expert at Think Safe Insurance today! 813-425-1626