Well first, congratulations from all of us here at Think Safe Insurance! I'm sure that's exciting and a big relief to get rid of that monthly payment.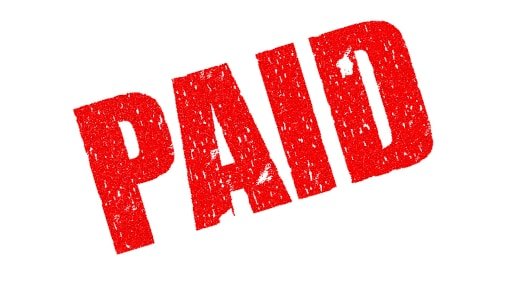 What does this mean for my insurance? Shouldn't it go down?
These are great questions. Paying off your vehicle does 2 things.
Allows you to remove the finance company from your policy. This will help make any claim smoother, as the payment details will already be correct.
Allows you to select whatever coverages you would like for your vehicle. Your finance contract had certain requirements from your lender. Now that the vehicle is paid off, you no longer have these requirements.
#1 doesn't impact your policy premium at all. For #2, if you want to keep the same coverage, the premium would remain the same. However, you could choose to go with a higher deductible or remove comprehensive or collision altogether once your vehicle is paid off. These would obviously impact your premium.
Related: Florida Electronic Lien and Titles
Paid Off Car – Conclusion
Should you make these changes? There isn't really a right answer, but for more info on making this decision, check out: Do I Need Full Coverage? Also, to learn more about auto coverages overall, check out Auto Resources.
If you prefer to speak directly to an auto expert, call our team at Think Safe Insurance today 813-425-1626! We will be happy to review your coverages. Then, we will answer any questions, and compare your rate to our carriers to see if we can save some money for you. You can also request a quote online.