A lot of people think they either have liability or full coverage. Did you know that they are actually different coverages and that each cover different things? Maybe you already know there are comprehensive coverage and collision coverage, but aren't sure the difference. We are going to take a look at that here.
How are Comprehensive and Collision Coverage Similar?
Before we get into the differences, let's look at the similarities for comprehensive and collision.
Both cover damages to your own vehicle
Both cover up to what your vehicle is worth (Actual Cash Value) minus your deductible.
Differences
The main difference in these coverages is what causes the damage.
Comprehensive Coverage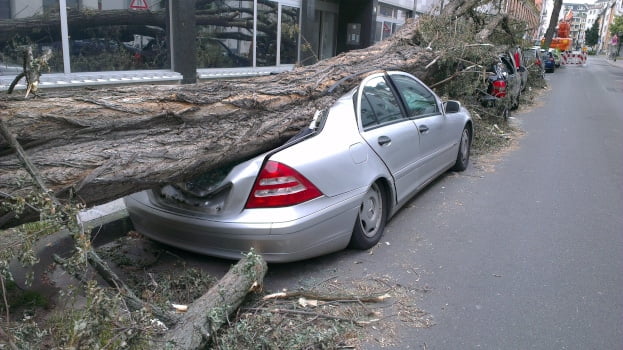 Comprehensive coverage is also known as "Other than Collision". So it will cover things that are covered that aren't collision. Things like theft, fire, vandalism, storm damage, glass damage, etc usually fall under comprehensive. One coverage that sounds like it would be collision but is actually comprehensive is if you hit a live animal, like a deer. Although you hit something, this is actually covered by comprehensive or "Other Than Collision" coverage.
Collision Coverage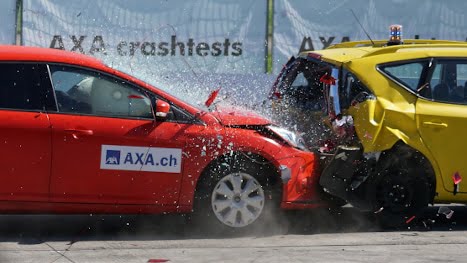 Collision coverage is when you run into something or "upset" of a vehicle. Normally people think of accidents here, and that is the main cause of damage. But also, if you hit a tree, guardrail, pothole, curb, etc. These are also usually under collision coverage. Upset of vehicle is if the vehicle overturns, it is usually collision, even if you didn't necessarily hit anything.
Related: Auto Insurance Facts
What are Some Things to Consider with These Coverages?
Which do you need? You can have comprehensive coverage without collision. However, if you want collision, you need to carry both. You can't have collision by itself.
What deductible? Each coverage has its own deductible. You can have them set to be the same, but you can also choose different deductibles. Comprehensive is usually much less expensive, and it is mostly things that are outside of your control. In a lot of cases, we'd recommend lower deductibles for comprehensive (Other Than Collision) than collision coverage, but it always depends on the cost/savings for each deductible.
Related: Do I Need Full Coverage? When Should I Remove Comprehensive and Collision?
Conclusion
We know that this is a lot of info. If you still have questions, that's perfectly fine. Our team of experts at Think Safe Insurance would be happy to answer any questions, discuss your coverage options, and make sure that you are getting the best insurance value. Feel free to give us a call today! 813-425-1626.