Homeowners insurance is an essential form of protection for homeowners, providing coverage for their homes, personal property, and liability. While homeowners insurance is an important investment, many homeowners are often surprised when they receive their insurance premium renewal and find that their rates have gone up. In this article, we'll explore: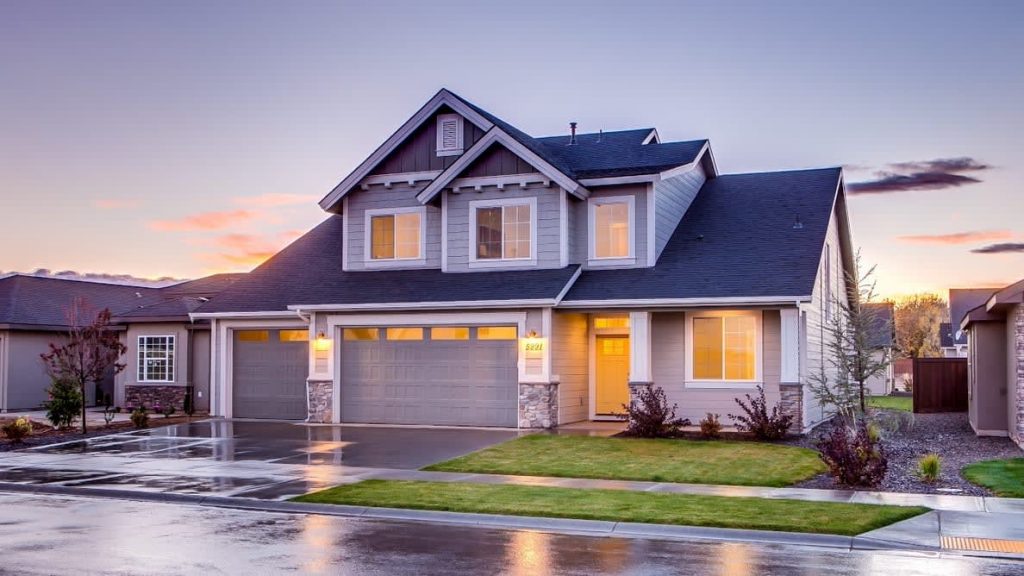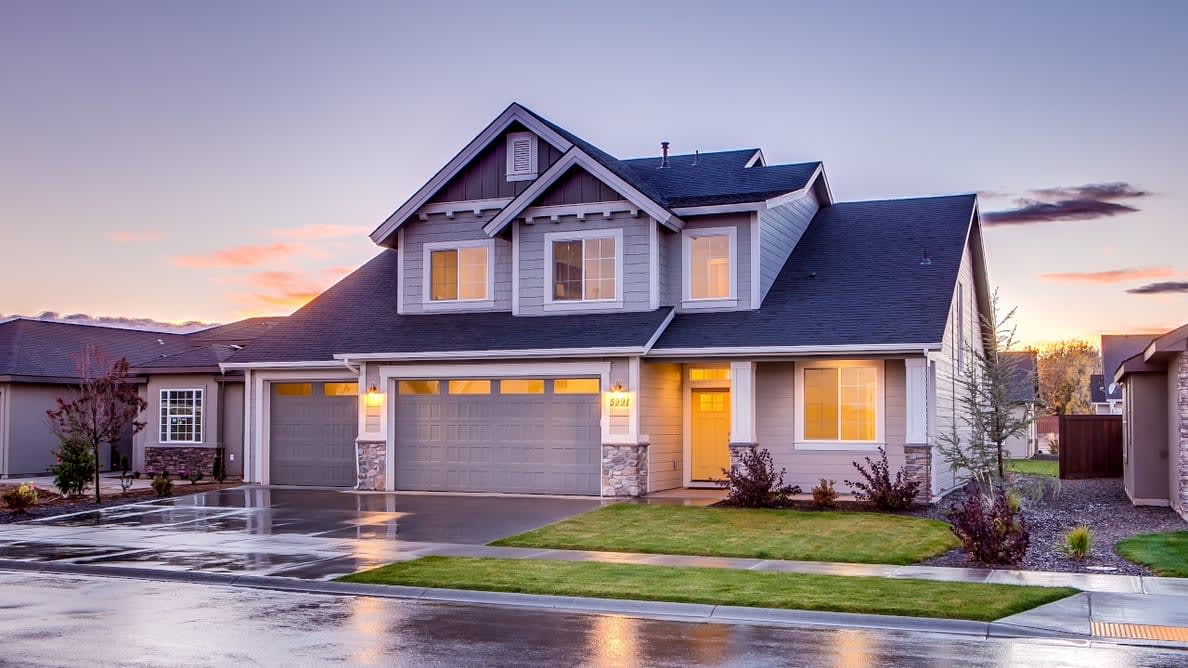 Insurance rates in general are based on claims expenses, general expenses (payroll, buildings, infrastructure) and profit. Rates often have to be approved by state regulators. General expenses and profit are pretty straight forward, and often don't have huge fluctuations. But we do want to talk about claims expenses.
Do you know that much of insurance is predictable? Insurance companies will look at long periods of time and huge amounts of data to analyze the claims frequency and severity. Based on enough data, the overall claims expenses can be pretty predictable, and that's what allows insurance companies to charge a specific premium for the large amount of coverage on your policy.
Claims Frequency – This looks at how many claims typically happen in an area. For example, there may be historic info that there are 4.8 house fires in Eastern Hillsborough county per year. (I don't have access to this data, but just using hypothetical numbers as an example.) Or maybe they know that there will be 53 wind claims in Winter Haven. They will usually look at long-term, historical data, and compare that to the short term trends that we are seeing to determine whether or not the rates are accurate.
Claims Severity – This refers to how much the claims generally cost. For example if wind claims typically cost $15,000, they would be able to calculate how much the claims expense for wind in Winter Haven would be. (53 x $15,000). They can do that with all the types of claims all across the area that they are generating the rates for.
Changes in claims frequency and claims severity is one of the big things that can cause increases, and we are going to look at those factors more now.
Related: Florida Roof Guidelines
What Causes Homeowners Rates to Increase?
Natural Disasters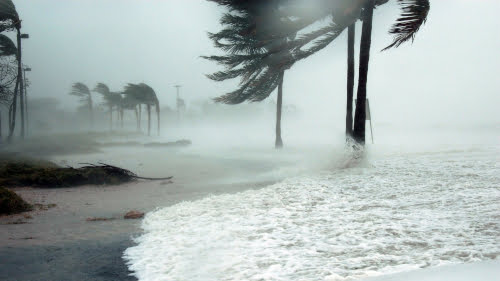 Florida is known for its high risk of natural disasters, such as hurricanes, tornadoes, and floods. These events can cause significant damage to homes and personal property, and insurance companies must factor in this risk when determining their rates. If your area has experienced an increase in natural disasters, insurance companies may raise their rates to account for the increased risk. This goes along with the claims frequency discussed above.
Increase in Home Construction Cost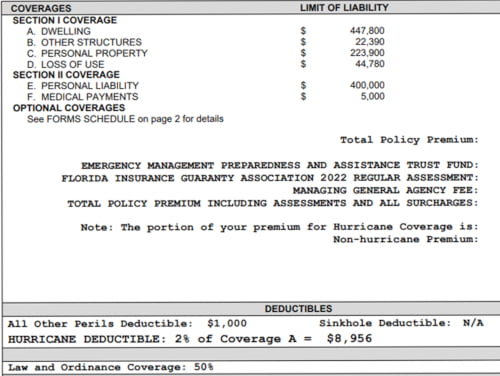 If the replacement cost of your home has increased, you need more coverage for the dwelling. You will usually see this coverage increase by an inflation factor each renewal. This is because insurance companies want to make sure that they are able to cover the full value of your home in the event of a loss.
If you have made upgrades or renovations to your home, this can also increase the value of your home and result in an increase in dwelling coverage. You do want to report these improvements to your agent, so the coverage limit is accurate.
Claims History
If you have filed claims, insurance companies may consider you to be a higher risk and raise your rates accordingly. This is because historically, those that have filed claims in the past are more likely to file a claim in the future. For example, if you have filed several claims for small incidents such as water damage, insurance companies may see you as a higher risk and raise your rates to account for the increased risk.
Insurance Score
Your insurance score is based on part of your credit, which can also play a role in determining your insurance premium. Insurance companies may use your credit score as a way of determining your overall risk, and if your credit score is low, your insurance rates may be higher. This is because a low credit score can indicate that you are more likely to make claims, and insurance companies may see this as an increased risk.
Location
The location of your home can also have an impact on your insurance rates. If your home is located in a coastal area, your insurance rates may be higher because it would get stronger winds than an inland property in most hurricanes. Additionally, if your home is located in a high-crime area, your insurance rates may be higher due to the increased risk of theft or damage.
People often think the coastal area factor is because of flood risk. However, this usually doesn't impact your home insurance, because flood is typically excluded. Now this would impact your flood insurance rates.
What can you do about rising insurance rates?
If you are faced with rising insurance rates, there are several things that you can do to help keep your rates under control:
Shop Around: It's always a good idea to shop around and compare rates from different insurance companies. This can help you find the best value for your money and ensure that you are getting the coverage that you need at a price that you can afford.
This is where an independent insurance agent like our team at Think Safe Insurance can help. Since we work with multiple companies, we can take your information one time and get multiple quotes for you. This makes it quicker and easier for you while still getting multiple options.
Bundle Your Policies: If you have multiple insurance policies, such as car insurance and homeowners insurance, consider bundling them together. In Florida, we have a lot of homeowner specific companies that don't offer auto insurance. However, we do have some companies like AAA insurance and Allstate that offer bundles.
Increase Your Deductible: Increasing your deductible can help lower your insurance rates. This is because you are taking on more of the risk yourself, which means that the insurance company has to pay out less in the event of a loss. $1000 is usually the best value for price vs. what you would have to pay for a claim, but there are a lot of options.
Improve Your Credit Score: Improving your credit score can help lower your insurance rates. This is because insurance companies may see you as a lower risk if you have a good credit score.
Make Your Home More Secure: Making your home more secure can also help lower your insurance rates. In Florida, Wind Mitigation can make a huge difference. If you haven't had a wind inspection, talk to your agent and see if it may benefit you. Also, installing a monitored alarm system usually has a discount, although it's usually not enough to justify buying the system if the discount is the only reason that you are getting it.
Review Your Homeowners Coverages: Finally, it's always a good idea to review your insurance coverage regularly to make sure that you have the right amount of coverage for your needs. If you have added new valuables to your home or if your home has increased in value, you may need to increase your coverage to make sure that you are adequately protected.
Pay Attention at Renewal: Many people on escrow through their mortgage don't pay close attention to their insurance when it renews. Then, when the mortgage company does the escrow evaluation, it has an even bigger impact on the mortgage than the increase would have if you caught it at the actual renewal.
Conclusion for Rising Homeowners Insurance Rates
In conclusion, rising homeowners insurance rates can be a frustrating and confusing experience, but there are steps that you can take to help keep your rates under control. By shopping around, bundling your policies, increasing your deductible, improving your credit score, making your home more secure, and reviewing your coverage, you can help ensure that you are getting the best value for your money and that your home is adequately protected.
Our team at Think Safe Insurance is focused on helping you with all of these factors. Give us a call at 813-425-1626 or request a quote online. Whether you need a new quote or just have some home questions, let us know!